In this new story over at Zero Hedge, Tyler Durden reports that the Washington State Fusion Center (WSFC) has 'accidentally' released a series of documents related to 'remote mind control' after MuckRock journalist Curtis Waltman wrote them a Freedom of Information Act request for documents related to 'antifa' and white supremacist groups.
While the mainstream media and websites such as snopes and News Guard Technologies would surely label 'remote mind control' as 'fake news', as Muckrock reports, one of the many files received in the FOIA response was one titled "EM effects on human body.zip." and within it came the diagrams that we've embedded within this ANP story below.
Alleged to show the effects upon the human body of psycho-electronic weapons, with EM standing for 'electromagnetic', while Muckrock reports that these documents are clearly not US government-created documents, the fact that fusion centers have them in their possession leads to many must-ask questions, especially considering this February 17th ANP story titled "Behold! 1991 Book Warned Us 'Secret Government' Would Use School Shootings To Disarm Americans! Was Florida School Shooter 'MK-Ultra-Cated'?" within which we reported upon MKUltra and the CIA's use of 'trauma based mind control'.
As we reported in that important story which was published just days after the 'Parkland High School' event in Florida, according to a 1991 book by Milton William Cooper titled "Behold A Pale Horse", the 'secret government' would use mind-controlled patsies to carry out massive shootings upon US soil in a sick and twisted attempt to eliminate the 2nd Amendment, with the middle class begging government to do away with guns 'for their safety'.
You can 'right click' on these images 'open in new tab' and then left click to expand to see in more detail.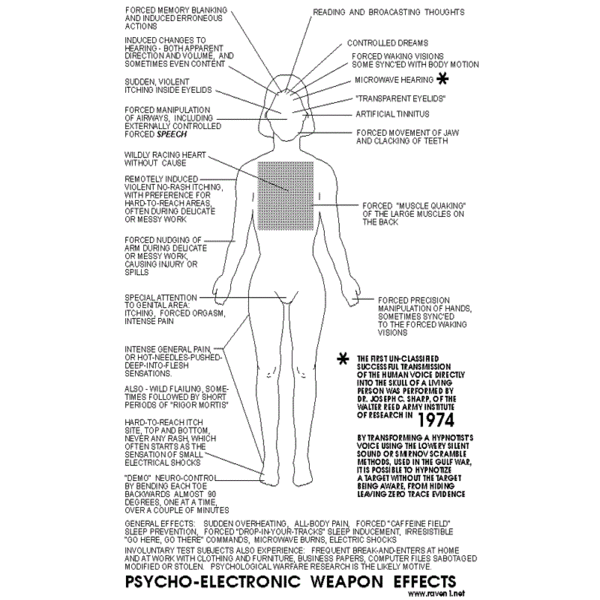 Back on March 7th we published a story on ANP from Mary Taylor titled "These 'Tools Of Tyrants' Are Hidden In Plain Sight Within Our Homes And Controlled By A Diabolical Power: 'Brain Meltdown' By 'Telepresence' Has Lobotomized The Masses" within which she warned us about US Patent #6506148, nervous system manipulation by electromagnetic fields from monitors. If you're one of those people who believes that everything you read and hear from the independent media is 'fake news', we dare you to open your minds by reading over this patent at Google Patents. Still think there is no such thing?
As Mary reported then:
How do you waste a perfectly good mind and create a zombie? An article on the Steve Quayle site last week shows how easy it is to "zombify" Americans—just sit them in front of their TVs, computer monitors or smart phones and whisper softly behind the screens.
Electromagnetic fields from these monitors are actually a form of nervous system manipulation, the US Patent article reveals. When pulsed images are displayed, it results in certain "physiological effects" in humans, not good news for most computer nerds and TV couch potatoes.
"Many computer monitors and TV tubes emit pulsed electromagnetic fields of sufficient amplitudes to excite sensory resonance in a nearby subject," the article noted. "It is therefore possible to manipulate someone's nervous system by pulsing images displayed on a nearby computer monitor or TV set."
In other words, sneaky subliminal messages are changing us from high-functioning, thinking beings into mind-controlled zombies content to sleepwalk through life.